Ghost open source node.js based blogging platform
Recently, I came across the node.js based Ghost open source blogging platform while reading Jim Hirschauer's blog post and straight away fell in love with Ghost's small footprint and simplicity. Ghost was born from a Kickstarter project and uses Markdown for it's mark up system which needs some getting use to at first. Ghost Road Map and Planned Features list. Some background on Ghost here and the official Ghost support forums.
ghost.centminmod.com
I setup a new DigitalOcean KVM based VPS (512MB ram) server (only costs US$5/month) with Centmin Mod Nginx web stack and then installed Ghost blogging platform on a new subdomain, ghost.centminmod.com for testing Ghost blogging platform. Once I am more familiar with Ghost and node.js, will look at creating an official Centmin Mod Addon to be able to install node.js and Ghost and automatically setup the Nginx vhost etc for Centmin Mod based servers.
Here's some screenshots from ghost.centminmod.com setup including admin backend.
The default Ghost Casper theme with slight CSS modifications.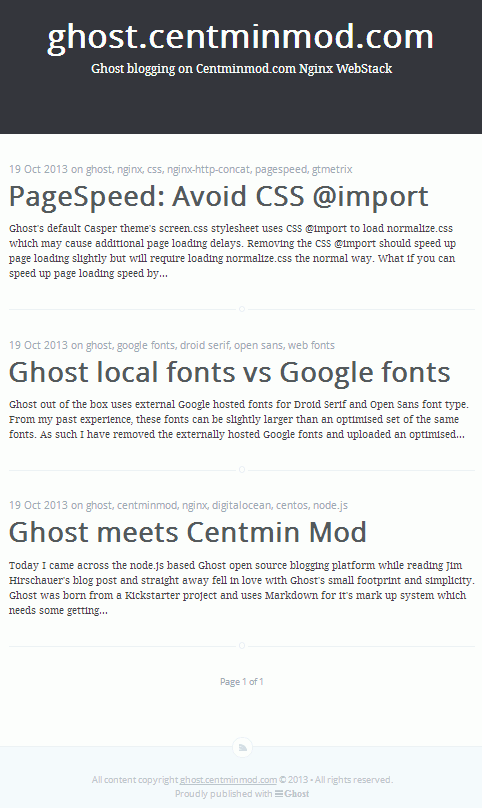 The admin backend with the side to side editor and preview panel (love that feature).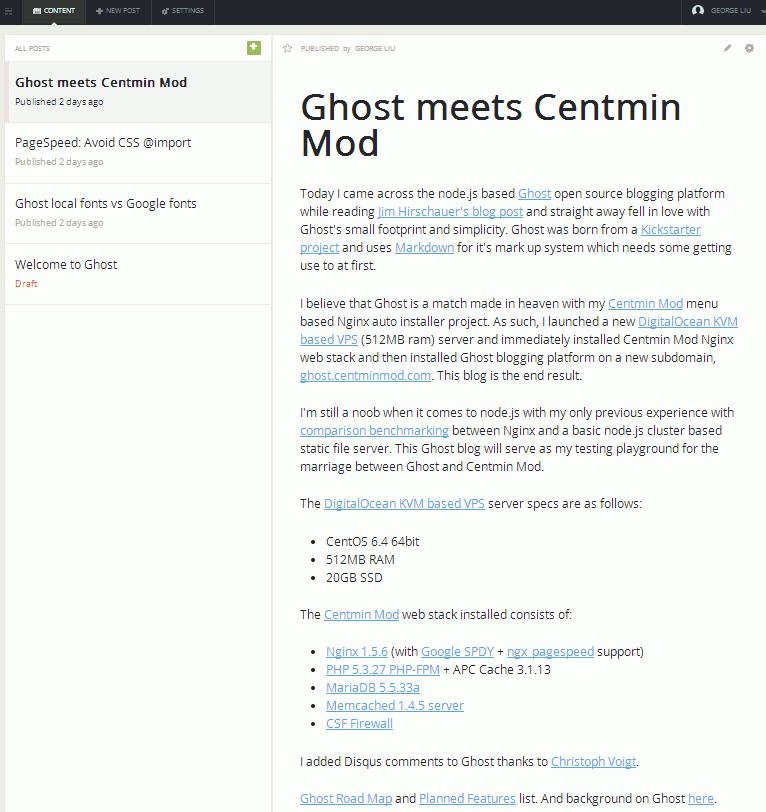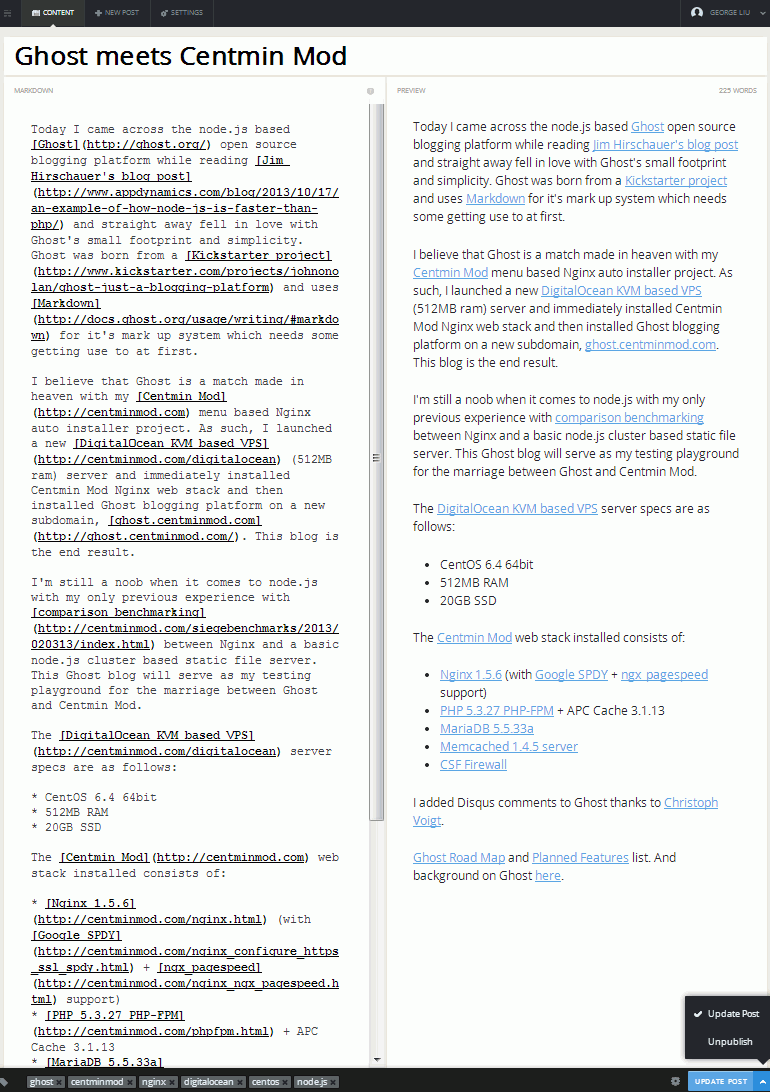 The admin settings page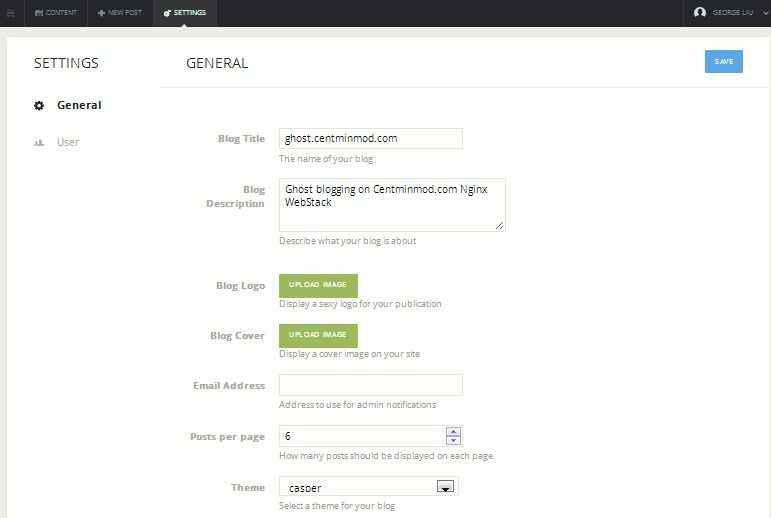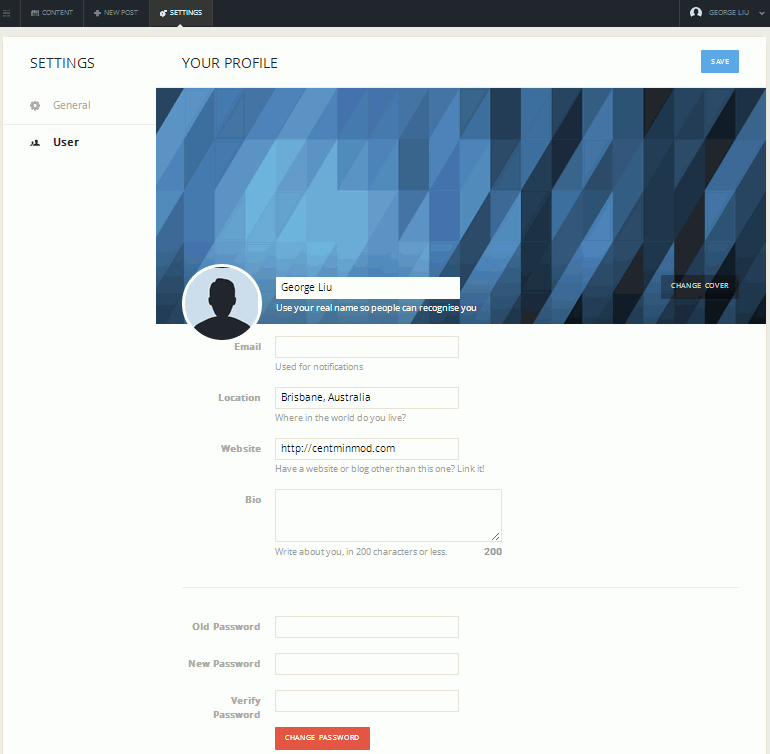 The admin debug page where you can export or import Ghost data.