vBulletin 4.2 Released
vBulletin 4.2 has been released. vBulletin 4.2 contains only feature changes and issue fixes related to those feature changes.
The release contains:
Documentation for each of the new features is available with the launch of 4.2, and can be found – HERE.
Additional Changes since the 4.2 BETA 1 Release:
---
 Personal comments:
Folks who have upgraded to vBulletin 4.2 have reported performance improvements as well, so definitely worth looking at if you haven't already upgraded. I would suggest you do a test upgrade on a copy of your live forum database. You can read my how to upgrade to vB 4 guide for upgrading vBulletin forums, the first four steps 1 to 4 can apply to any vB upgrade.
I successfully did a test installation and upgrade from vBulletin 4.1.12 PL1 to vBulletin 4.2 on a fresh Centmin Mod based CentOS 6.2 64bit test server which runs on Nginx v1.20, PHP 5.3.13 PHP-FPM, APC 3.1.10, Memcached 1.4.3 with MariaDB 5.2.12 MySQL server.
On upgrade, you'll be prompted for how many days of Activity Stream history to save.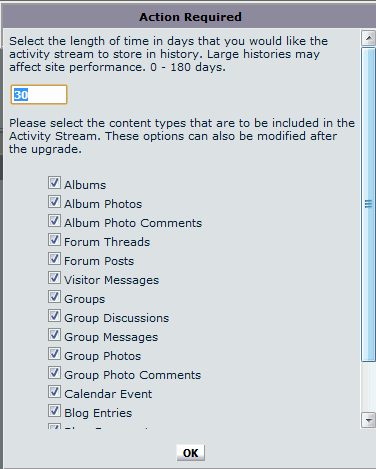 The new Navigation Manager in AdminCP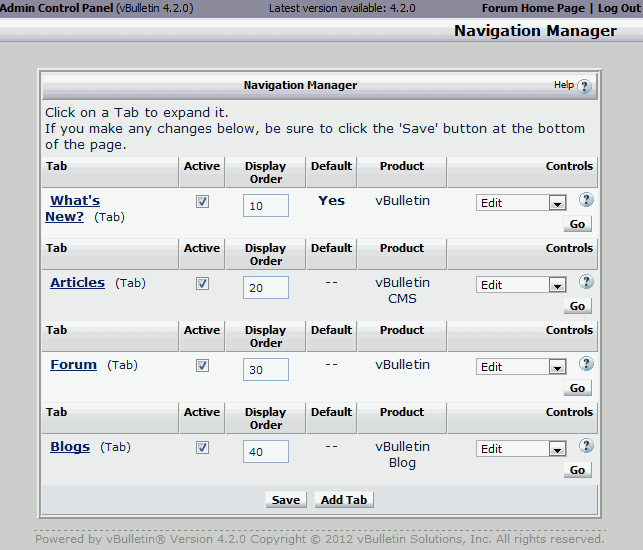 vBulletin 4.2 Activity Stream settings.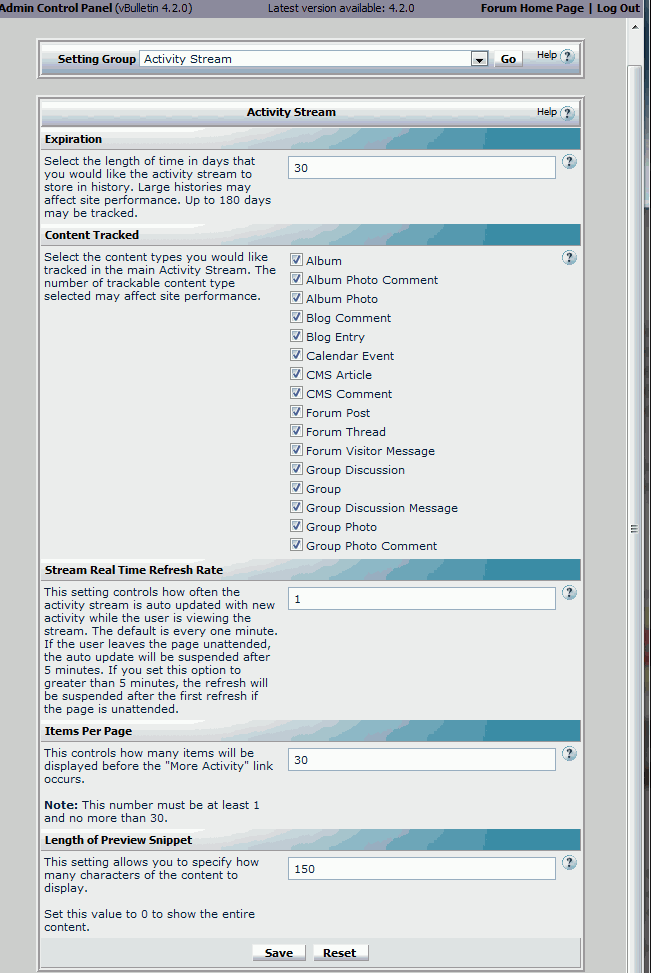 Centmin Mod Nginx, PHP-FPM, APC, Memcached and MariaDB 5.2.12 setup.