vBulletin Datastore Cache – using Memcached cache to reduce MySQL database load
Another 24hrs have past and 84+ millions added allowing this client to surpass 500.5 million cache hits in total. That's 975 cache hits/second for past 24hrs and a 7+ day average of 752 cache hits/second.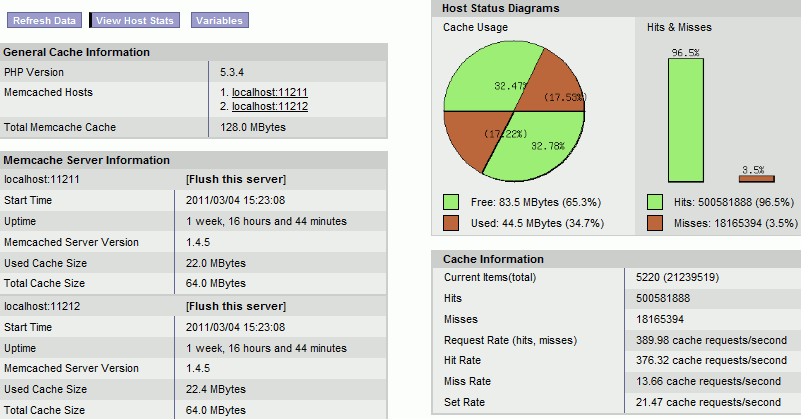 This client stilling running uninterrupted for another 49hrs reaching 668+ million cache hits at 752 cache hits/second average or 952 cache hits/second in the last 49hrs.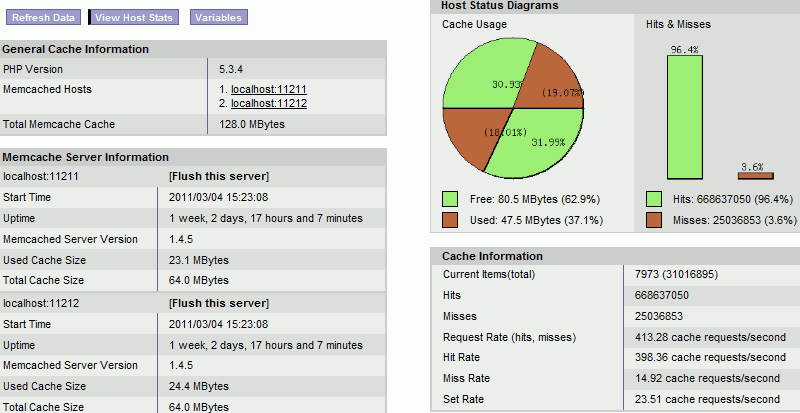 vB client #2, after 19days 5+hrs Memcached server uptime has amassed 1.671 billion memcached cache hit which is around 1,006 cache hits/second.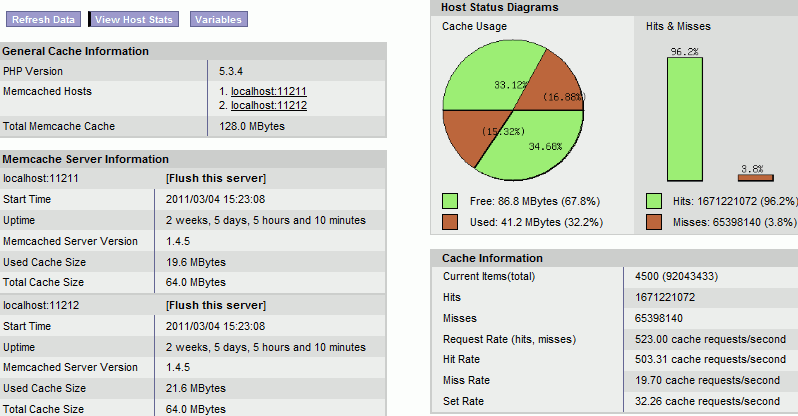 Goes to show, making use of vBulletin Datastore Cache with Memcached server, Xcache, or APC  will definitely reduce the MySQL server load!